An American developer named Matt Mullenweg teamed up with English developer Mike Little to launch WordPress on May 27, 2003.
In the initial stage, the developers were only concerned to launch WordPress as a blogging platform, but soon it was further developed and renovated into a Content Management System (CMS).
The original language in which WordPress was coded and scripted was PHP. All the content which we create under WordPress is stored under a database, known as MySQL.
WordPress provides you with the ability to create your website with a drag and drop facility, with ease without any kind of coding language.
It doesn't mean there is no coding in WordPress, but in the front end you don't see any coding taking place, at the backend, WordPress CMS is doing all the needful for you.
For specific jobs and requirements, we have the option for different types of websites like news websites, LMS, blogging websites, e-commerce websites etc. and to enhance our work we have dedicated plugins as well.
For instance, if we are creating a news website, we have WordPress plugins for news websites, and if we are working on an e-commerce website, then we have plugins like adding cart etc. to cater for our requirements.
What Can WordPress Do?
It would be an inappropriate question to ask, that what WordPress can do the proper question would be what WordPress can't do? From the time since its launch, the popularity of WordPress is mounting like Everest.
More entrepreneurs preferred WordPress over traditional coding because of the ease it provides when it comes to editing.
And all this is possible because of the WordPress editor known as Gutenberg, which allows you to create custom designs just by drag and drop functionality.
It doesn't matter what is your end goal, but once you start using WordPress you will fall in love with every aspect of it.
It is loaded with features and to add to it there are many third-party plugins which are capable of making things easy and effective.

What are WordPress themes?
A WordPress theme will defy how your website would look like, how the elements will be placed and what are the different customization options available.
When you select a WordPress theme you do some change using the user interface of the theme and all coding are complete in the backend by the theme and the WordPress CMS.
There are thousands of free to download and use, WordPress themes available in the WordPress.org Theme Directory, which can be easily downloaded, though many WordPress sites use custom themes that come preinstalled in WordPress once you add them to your website.
Themes take the content and data stored by WordPress and display it in the browser in a layout defined by the user.
When you use any WordPress theme, you decide how the content looks and is displayed on the front end and what kind of user interference it will provide.
Choosing an appropriate theme depends on many factors, like:
What is the different layout processed by the theme you are selecting, and whether it is static or responsive, with one column or more?
Whether your theme allows you to display content anywhere you want it to be displayed.
Whether your theme can specify which devices or actions make your content visible on the website.
Whether your theme allows you to customize its typography and design elements using CSS or not.
Whether it allows you to add design elements like images and videos anywhere according to your choice or not.
As you have a drop-down here to know about important WordPress plugins for news websites, it's important to discuss a few useful themes first, as plugins will function better if you choose your themes wisely.
So, here is the list of top 5 WordPress news website themes which can be a great help to you if you are planning to start the same.
Top 5 WordPress News Website Themes
1. Sahifa – Responsive WordPress News/ Magazine/ Blog Theme
If you are planning to start your news, magazine, newspaper or even blog, Sahifa is one of the best themes that you can find, compatible with WordPress.
This theme has many versatile options and is fully capable to create websites in RLT mode.
Being a fully customizable theme, Sahifa offers many unbelievable features to enhance the attractiveness of your webpage.
Sahifa is even compatible with the WooCommerce shop plugin which allows you to create your shop and include all sales-related functionalities on your website.
To add to its functionality it has Social Counter Widget, Mega Menus, Menu Icons, and several outstanding features.
Sahifa, also empowers you can create as many sidebars as you want and select them for each of your pages and posts.
It is one of the best news WordPress themes that give you definitive flexibility in the way you present your content.
2. Viral Pro – WordPress News Theme
Viral Pro is just the right option for you if you are looking for a WordPress theme which is enriched with beautiful design options and flexible features to help you, develop your website.
It is packed with more than 12 pre-designed demo layouts with fascinating designs and attractive layouts that can be imported and installed on your WordPress website in a single click.
The theme is crowded with tons of customization options to permit you to personalize your website as per your requirement.
Also, the best part is, that the theme supports Elementor page builder and comes with 30+ inbuilt sets of elements to permit you to design your website easily using the drag and drop process and enables you to build a responsive multi-layered navigation structure website.
3. Valenti – WordPress HD Review Magazine News Theme
Taking you through the golden old days, Valenti is a black-white colour combined spectacular looking modern magazine theme for people with a liking for contemporary creativity.
It has the option for sticky sidebars, a sticky mobile menu & logo, new blog styles, new post title design possibilities, new footer layouts, and improved performance.
Valenti is a responsive & retina ready theme which requires no coding skills. Here a Unique featured image system is offered so that every story looks different.
With the mega menu system, you get the option for detailed documentation.
This theme comes with the versatility of Translation & WPML Ready enabling the content to be easily translated into your desired language.
This is the reason why. Valenti is excessive fun in building an impressive website for blogs, newspaper sites, or even foodies.
4. SmartMag – Responsive & Retina WordPress Magazine
The classic look of SmartMag looks highly appealing to the user and gives a high value to the reader's satisfaction.
It is a well-optimized theme with the capacity to hold HD content with ease and the classic look of the theme gives relaxation and comfort to the eyes of the readers.
So far more than 10000 consumers are using the SmartMag theme in their news website, and it has received 1000+ improvements since its launch along with 16+ major updates, which shows the concern of the developers towards customer satisfaction.
Keeping all these factors in mind, it is one of the best themes to be used personally and professionally.
SmartMag theme is built with HTML5, Rich Schemas, and SEO Compatibility for serving every need of the users which is packed with features like unlimited colours and typography, and different layouts.
But as all good things are not free it also comes with a price of $52 only.
5. NewsMag – News Magazine Newspaper
NewsMag is one of the best-rated Blog & Magazine WordPress themes, which is recently loaded with the latest version called NewsMag4.
If you are in to launch your news publishing website it can be a must-have theme for you because of its ground-breaking trendsetting design, flexible and versatile layouts, free lifetime updates, outstanding first-class support, and over 10,000 satisfied customers.
NewsMag is fully compatible with BuddyPress, bbPress, Visual Composer, and WooCommerce plugins.
All the widgets used in the theme look eye-catchy and premium, though they come at no additional cost to you.
What is a WordPress Plugin?
If we want to describe it in simple words, we can state that Plugins are tools made by people and companies who are active in the WordPress community, to add extra features to the WordPress website.
If you want to develop a news website, there are many, WordPress plugins for news websites, which are available free or at some cost which can be either one time or yearly.
So now we can have a go through the top 10 WordPress plugins for news websites which can be like a lifesaver to you.
Important WordPress Plugin for News Websites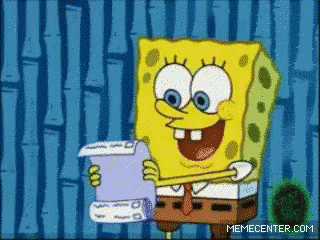 1. News Announcement Scroll
To keep your viewers updated, News Announcement Scroll is a must-have plugin and deserves to be placed at the foremost position in the list of important WordPress plugins for news websites.
News is something which can be updated numerous times during a day, and it's equally important for the viewers to be updated with the latest content, as soon as they are uploaded.
News Announcement Scroll is an excellent News Plugin to offer significant notices and upcoming events for your site audience as soon as they are published.
It is an easy-to-use plugin that is enriched with several features which will give you a premium feel, which are highlighted below.
You can set up the date for your news to get expired.
It gives you the autonomy to add unlimited news, all together.
With this plugin on board, you can even control the direction in which you want your content to be scrolled.
You can even prioritize certain news articles which you want to acquire more attraction over others.
You can even categorise the news articles into different groups so that viewers get a better user experience while reading.
Sometimes we want to hide some of the news articles, and this plugin empowers us to do so.
Till now, this news and events plugin for WordPress has 5000 + installations and lovely reviews from most of the users.
2. Organize Series
One thing is for sure, on a news website there will be thousands of blogs and posts, and managing such a large number of articles in one place can be tedious work to do.
In circumstances, like these, PublishPress Series can be the perfect tool you are looking for.
With more than 4000 installations and positive reviews from the users' site, the following are the most important features of this plugin.
Allows to write a series of posts and also allows them to link together automatically.
It makes it possible to customize the archive page for a particular series.
It has the potential to create a page that lists all the series available on the website.
3. WP-Polls
With more than 80,000 downloads, WP-Polls is good to go as number three, in the list of top 10 WordPress plugins for news websites.
If you want to advance the interaction and feedback experience of your visitors, then WP-Polls is the best news plugin you might find on WordPress as it customizes to display the polls and their results on your sidebar or footer of your magazine-based website.
There is no other thought to the fact that it will encourage your audience to take part in the polls and surveys since it has the qualities like,
If you have some knowledge of CSS this plugin is highly customisable.
As it is for polls and surveys, supports multiple answer choices to give a better experience.
There are hundreds of different options according to which you can run your posts.
4. Ditty News Ticker
Ditty News Ticker is a perfect fit for a suitable WordPress plugin for the news-based site as it allows the multi-functional data display feature.
You can effortlessly add custom news tickers to your site.
It has more than 40,000 active installations which are good enough to show its productivity.
You can find the following key features on its dashboard,
By default, it comes with three modes of tickers, scroll, rotates, and list.
You can also include tickers using shortcodes, direct functions or widget
If your budget allows, you can also go for additional ticker types which are available in the paid version.
5. WP Frontpage News
With more than 80,000 downloads, WP FrontPage holds good to be placed at number 5 in the list of important WordPress plugins for news websites.
WP Frontpage News allows you to display your news content, in a dynamic vision. It's free to download the plugin, which empowers you by automatically formatting the news content as per your requirements.
With this plugin on board, you can showcase a massive piece of content in a limited place and nudge your readers' focus only on the data which you have offered.
You can check out a few brilliant functions of the WP Front Page below,
It allows you to create a news carousel on the homepage with comfort.
Unlimited Latest Post instances which are loaded with customizable new templates.
Include news blocks in the content editor with a button
It possesses the capability to display content as the sidebar widget
You can pick and customize the number of columns, elements, and pages in a news block
You can even limit the total number of displayed news items so that the viewer isn't loaded with too much content as he is attached to the required content.
You can even select an image source and add custom margins around the images.
6. Vertical News Scroller
Website builders and bloggers both want to highlight their new News posts associated with the importance of their blogs.
Vertical News Scrolling is a WordPress plugin that is fast, quick, and powerful the most interesting part of this plugin, which I like is the user interference, which allows all kinds of settings to be done with ease and they are easy to learn as well.
The key highlights of Vertical News Scroller are given below for you to have a look at:
You can add unlimited numbers of news, but from the user's side, you limit the number of articles you want to be displayed.
It enhances the user experience and involvement, by allowing you to manage scrolling news speed and scrolling news height and width
You can build without PHP & HTML, and also allows CSS touch-up to enhance the beautification mode.
It is pre-loaded with multiple news categories and two types of news styles Modern, Classic
News order & Mass news order with thumbnail images
This plugin enables you to pick your desired colour for your title and description and set your font size.
7. WP News and Scrolling Widgets
The WP News and Scrolling Widget have more than 20,000 active installations to add to its credit, and allows you to display and manage news consistently.
It is a responsive plugin which can be fully customizable and easy to install loaded with the following key features.
It supports Multilanguage which is useful for getting readers from different zones and also supports multiple layouts and Google Fonts
It comes with three featured post grids and slider designs.
It gives you the power to show date, category, full and short content
8. IssueM
If you intend to convert your WordPress site into a digital issue publishing platform, then IssueM would be a picture-perfect choice for you.
This WordPress news plugin can fetch the issue-based publishing model to the web which would deliver a less-frantic, well-ordered reading experience for your readers.
IssueM is loaded with features discussed below.
It can create articles and allocate them to a particular issue.
It allows you to publish an issue (and all included articles) at one time.
With the help of a widget, you can display past issues and a current-issue article list.
Allow readers to search for content that they want to read.
9. WP News & Scrolling Widgets
WP News and Scrolling Widget are one of the unsurpassed ways for news articles, news widgets and thumbnails to be placed on your website, and it can effectively increase the dynamics of the online webspace this plugin is also lightweight for your website loading speed, which is much more appropriate for your visitors.
Last but not the least, the developer also provides online support in need.
The key features of the WP News and Scrolling widget are highlighted below.
Display news-post into a grid layout and you can even segregate them into news categories.
It comes with the pre-loaded feature of translation in German, French, and Polish languages.
You can turn your news page into a news website at any point in time.
10. Live News
Live news permits you to display the article with real-time updates, along with the capability to categorise the news articles into different groups like the latest news, weather forecast, sports and a lot more.
It empowers you with more than 70 customization options, and it also supports, WordPress multisite network and translation tools.
Conclusion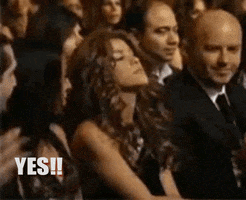 WordPress comes with lots of customization options, and sometimes too many options can end up in confusion.
That's the reason we have not explored too many options and limited the list of important WordPress plugins for news websites to ten so that we can provide value to our blog.
You must choose your options wisely, as too many plugins can slow your speed, and the last thing that a developer wants is to compromise on user experience.
So, choose wisely and I will pray for the success of your news website.