WordPress is one of the best Content Management systems (CMS) that will help you to build and manage your website.
It was launched by Matt Mullenweg and Mike Little in 2003 and is an alternative to b2 which was the then famous blogging tool, and all of a sudden the support team of b2 discontinued further updates to it.
From the beginning itself, the idea behind developing WordPress is to make it an open-source software which is available to all for free and it is well maintained over the years thanks to the large community of volunteer programmers and designers, owing to their efforts WordPress has gained new features and functions over time.
In the initial stage, WordPress was designed only for blogs but with time it has developed into functionalities, and now we have to power to design all kinds of websites like WordPress eCommerce sites, portfolio websites, service websites etc.
As you all know in this blog we will primarily focus on the top 10 WordPress eCommerce sites.
Before we go deep into the discussion we can check out the benefits that WordPress provides so that we can have a better insight into the topic.
Pros of WordPress
1. WordPress Is Free and Open-Source
WordPress is a CMS tool available free to download and use by all without paying any money to any concerned company or website.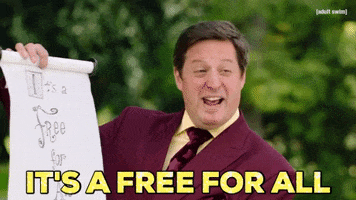 The plus point of WordPress being an open-source software is that anyone can download it and they can even make changes and improvements to the software, which means that it is maintained by a community of developers and the updates to WordPress is a never-ending process.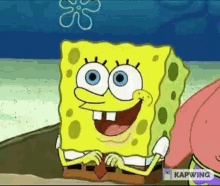 Being open-source software, WordPress also enjoys a few additional benefits, like the huge community to support you when you need support, and developers can constantly supply themes and plugins to add to the user experience of WordPress.
2. You Can Extend WordPress Using Themes and Plugins
WordPress allows you to work with themes and plugins which are designed by some third party and most of them are free to use.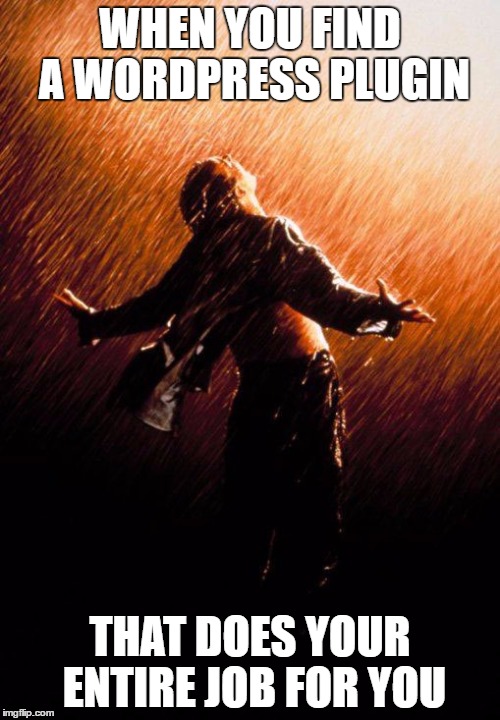 These themes and plugins are the reason WordPress is always considered more advance than any other CMS available.
These themes and plugins allow you to customize your website and frame it as you like it to be, and also provide uniqueness to the website.
There are more than 59,000 free WordPress plugins available in the official plugins directory.
By using the plugins, you can add back up for your website, control the media storage of the website, make your blog posts look crazy, customise your picture gallery, and many more.
In this particular blog of the top 10 WordPress eCommerce sites, the role of themes and plugins is even more important as the whole functionality of the e-commerce website depends on them.
The important parts of e-commerce websites like cart, payment integration, product post etc. depend completely on these themes and plugins.
3. Beginner-Friendly and Easy to Learn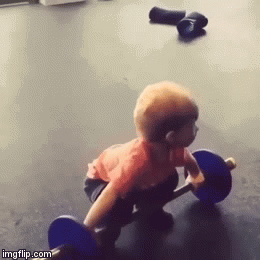 In the initial stage, you might find WordPress a bit complex to use, but as you start to gain experience, it becomes far easier and you will start to prefer WordPress over any other CMS that you use.
The whole WordPress was developed with the mindset of keeping it user-friendly and the way it facilitates building your website with just drag and drop facility, feels like heaven once you are accustomed to all the tools and options.
And if in case you come across any kind of trouble or have any enquiries, the WordPress community is highly responsive to react to your query and to add to this along there is a huge collection of content on the internet where you can find an answer to your problem.
4. Security Comes First
Security is a foremost important aspect of any website and especially in the present scenario when hackers are crawling on the web like coronavirus, its importance increases multiple times.
Hackers and spammers are waiting to get opportunities so that they can break your security and get into the admin dashboard of your website or harm your website in some other way.
As we are checking out the top 10 WordPress eCommerce sites, security becomes much more important as we are going to deal in cash, credit sales, customer data, etc. These all data are highly confidential and we can't afford someone to trespasses throughout the data.
Fortunately, WordPress is an incredibly secure platform because of the huge team of developers who are voluntarily working for WordPress and put effort into constantly updating the security breaches as soon they rectify them.
Also, there are beneficial plugins like Akismet, Jetpack, Wordfence, etc. which can provide additional security to your website in case you need it and if you have a better budget, you can even choose the paid version of the plugins.
5. Monetizing Your Site Is Simple
Monetising your WordPress website is simple and easy, just you need to do is to bring traffic to the website, and you can connect your website to Google AdSense.
There are other ways of monetising as well like selling a service or product which you can do by constructing an e-commerce website or displaying your affiliate products on your website.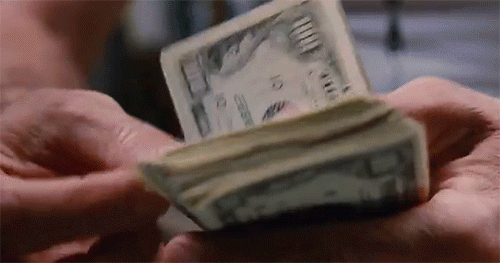 Not the platform is all set to look for the top 10 WordPress e-commerce site examples, so let us begin the journey.
Top 10 WordPress ECommerce Sites Examples
1. Offerman Wood Shop
At the first position in the list of top 10 WordPress eCommerce sites, is Offerman Wood Shop.
The site is owned by the actor Nick Offerman and is famous for offering large custom furniture pieces, and the focus point of these web designs is that it matches with splashy, full-page images which are good enough to catch anyone's attraction.
These images also enable viewers who could be future buyers to see pieces like shelves and cabinets in the context of a home, an important consideration if you are trading in high-ticket furniture items. Offerman Wood Shop was built using WordPress and is based on the WooCommerce plugin.
2. Flwr
Flwr is a New-Zealand based floral shop, and as soon as you log into the dashboard of this website, you are welcomed with stunning images of its custom bouquets, arranged with a diverse array of colours.
All the images are loaded with additional information enclosed in a text box, which appears as we hover over the images.
The homepage of Flwr is loaded with stunning images which were embedded with their Instagram feed, giving you the power to order any bouquet just by clicking on the image.
This amazing and stunning website of Flwr is also developed using WordPress, using the WooCommerce plugin.
3. Shop Catalog
We have showcased the Shop Catalog's website at number 3 in the list of top 10 WordPress eCommerce sites.
With a simple grid layout on a plain white background, Shop Catalog is a popular online store related to youth culture selling online books.
The store is loaded with featured books, with bold colours and graphics which give a royal look to the website.
The search bar is simple and quick to access which provided a better user experience.
4. Cola Gourmet
Cola Gourmet is a South California based meal delivery service, with a bright background and images to attract consumers.
Featuring attractive images of food at the top gets visitors' mouths watering, and the photos are set to scroll to display numerous options in a small space.
The website is informative to navigate and features a directory on how meal delivery works, for customers who may be new to the service.
Just like the other websites discussed above, Cola Gourmet is also developed on the WordPress CMS with the help of the WooCommerce plugin.
5. Airstream
For travellers who believe in exploring the world, Airstream is like a paradise.
The website showcases images of scenic locations, which can inspire visitors to book the services with the assumption to have a great outdoor package.
The homepage of Airstream features a slideshow of its destination products in a variety of scenic locations, instantly exciting visitors to imagine their travel possibilities.
6. The Arty Teacher
The Arty Teacher sells digital educational material which is exclusively designed for teachers, who are inspired to make their classes livelier and engaging.
All the links are in bright blue colour which is eye-catchy and more likely to be converted.
The Arty Teacher is also developed on a WordPress platform with the WooCommerce plugin installed in it.
7. Nalgene
Big entrepreneurs like Nalgene has also developed their website on the WordPress CMS with the help of the WooCommerce plugin.
Nalgene is an online store selling consumer goods and is a successful website.
The design of their website is eye-catchy, with glazing colours and images, and also features user-submitted images of the products and reviews.
8. Louise Kennedy
Louise Kennedy is a highly recognised fashion trendy website, which shows the power of images and colours to become a successful fashion website.
The top of the homepage of their website features three colourful images of the same model with three dissimilar coats, showing the extent of diversity they possess in their inventory.
Just like all others, The Louise Kennedy is also a website developed on WordPress CMS and is good enough to feature in the list of top 10 WordPress eCommerce sites.
9. Lost Dog Café
With a colourful design to attract customers, Lost Dog's Café is an e-commerce website which enables visitors to order food online and also buy merchandise. Due to the colourful design of the website, it looks attractive and stands out from the competitors.
Lost Dog café is also built on the WordPress platform with the help of the WooCommerce plugin.
10. Art & Hue
Art & Hue has a large collection of graphics used on the home page to attract viewers.
All the graphics used on the home page are small icons of the huge collection of pop art that take you into the 1960s.
The website also possesses a gift guide to assist the shopper, after purchase.
If you are in the quest to develop a WordPress e-commerce site, then this is a great website for reference and learn how exclusive the designs can be by using WordPress.
Conclusion
WordPress is a boundless platform for developing your website and if you are looking to start an e-commerce website, with not enough to feed the developer, WordPress can be the best option you can have.
It's very simple to design, strategize and maintain websites using WordPress.
I hope you can take references from the top 10 WordPress eCommerce sites discussed above and come up with a brilliant idea to develop your website.
Now I want to turn it over to you: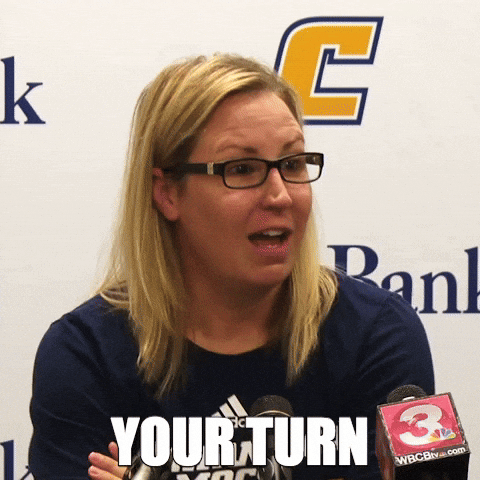 Which one of the WordPress eCommerce sites example from today's list impressed you?
Are you going to switch from another cms platform to wordpress? Or
If you are a user of wordpress for e-commerce, How much do you like it?
Let me know by leaving a quick comment below right now.