WordPress, as most of us are familiar with it, is a content management system which is most commonly represented in short form, CMS. When WordPress was launched, it was intended for blogging only, but with time, WordPress has made incredible progress.
WordPress is open-source software, which is licensed and approved under the GPLv2 and is free to use and free to modify. You can download and use the full version of WordPress from its official website, WordPress.org, which is a self-hosted version that is capable of running on your local server and can be installed on hosting platforms as well.
There are more than a few hosting service providers available, like Hostinger, GoDaddy, HostGator, WPEngine, etc. where you can purchase your domain and host and install WordPress on your domain.
WordPress is loaded with millions of plugins which augment the user experience of WordPress, and the best part of this is that most of them are free to use under a GPL license similar to WordPress. With so many options available, it's important to understand the pros and cons of WordPress websites before you decide to use them for creating your website.
Cool fact #1 : WordPress is not owned by any company. WordPress co-founder Matt Mullenweg created the non-profit organization, WordPress Foundation, to protect the freedoms offered by the software's open source license.
The History of WordPress [With Infographic📷]
2002: b2/cafelog
The inspiration for developing WordPress came from the famous blogging tool of that era, b2/cafelog, developed by French programmer and developer, Michel Valdrighi. Way back in 2002, it materialized by luck or by destiny, Michel discontinued its updates, leaving millions of users, including 18-year old Matt Mullenweg, clueless without any developer support.
In search of a solution, Matt joined hands with another b2 user, Mike Little, and created an alternative to b2 and named it WordPress, and the era of great success has just begun.
2003: Birth of WordPress
The first version of WordPress came into existence on May 27, 2003, when Matt released WordPress 0.7. By the end of 2003, Matt developed the technology to convert b2 files and renamed them as wp files and consolidated most of the files into the wp-admin panel where the files were stored under the wp-includes folder.
Cool fact #2: The famous 'W' WordPress logo was designed by Jason Santa Maria in 2005.
2004: Plugins
Proving to be a milestone year for WordPress, in January 2004, WordPress 1.0 was released, and to accompany the release, the first-ever plugin for WordPress, Hello Dolly, was also released, which was a tribute given by the developers to Louis Armstrong.
2005: Themes
If we remember the year 2004, for the release of plugins, the year 2005 is traced down in the history books as the launch of themes. In February 2005, WordPress version 1.5 was released, which was the so-called Strayhorn in honour of Billy Strayhorn. The release also introduced the theme system, dashboard, and static page, and officially named it Kubrick, which was created by Michael Heilemann.
2006: WordCamps
Matt came up with a brilliant idea to organize a "camp" where WordPress followers could get together and exchange ideas. To make the camp successful, he shared his ideas and thoughts on his blog Ma.tt in July 2005 and in August 2006, the first-ever WordCamp was organized in the city of San Francisco.
Cool fact #3: There's a Wapuu for every WordCamp event and several other special variations of Wapuu as well.
2007: Gravatar
The year 2007 witnessed 3 WordPress releases, one after another, which were evident to understanding the pros and cons of WordPress websites. With the acquisition of Gravatar and Beijing hosting the first-ever WordCamp outside of San Francisco, WordPress has grown in power, and on the negative side of that, WordPress had to face the first major security breach.
2008: WordPress Theme Directory
WordPress had three releases in 2008, with versions 2.5 called Brecker, 2.6 called Tyner, and 2.7 called Coltrane. The year witnessed the introduction of the WordPress Theme Directory, which was later called the Dashboard, as we know it today.
Version 2.5, which was named "Brecker", was loaded with improved UI, widgets, and a short-code API, which gained a lot of popularity among the users.
Version 2.6, called "Tyner", was the upshot of a usability study done on the 2.5 version and was released with some improvements that were lacking in the previous version. The features that we are so used to using, like word count, image captions, bulk management of plugins, plugin update notification bubble, and theme previews, made their first appearance in this particular version.
One more release of 2008, Version 2.7, named "Coltrane", got its name after the legendary bebop and hard bop jazz saxophonist and composer John Coltrane. This release enables users to automatically update WordPress. Coltrane changed the look and usability of WordPress by adding a new interface, dashboard, and customizable screens, which were the highlights of this release.
Cool fact #4: Themes were first introduced in 2005, with the first new default WordPress theme called Kubrick.
2015: WooCommerce
Version 4.2, known as "Powell," made content sharing easier and more attractive by adding new characters and emoji support, faster plugin updates, and theme switching in the Customizer.
Version 4.3, known as "Billie," introduced formatting shortcuts in the visual editor to enhance the user experience and also included features like menus in the customizer, built-in site icon support, and the automatic generation of strong passwords by default.
2018: Gutenberg
After a long gap of more than one year, in 2018, WordPress released version 5.0 called "Bebo", which was fully packed with the latest block-based drag and drop editor, Gutenberg, which was the default editor for the latest released theme, Twenty Nineteen. With its drag and drop facility, Gutenberg enabled the creation of rich, custom layouts without requiring coding knowledge, and mess-free content; reordering and embedding became much easier.
Cool facts #5 : WordPress 5.9 has been downloaded 105,420,923105,420,904 times (Take a look at how fast the WordPress Counter goes up!)
2022: Full Site Editing and More
The year 2022, witnessed the launch of Version 5.9, called "Joséphine." Named in honour of the much-admired international jazz singer Joséphine Baker, it comes with Twenty-Twenty Two, the default theme that can do much more than just a theme. People may want to consider the pros and cons of WordPress websites when they start to use them, but after this release, the pros surpassed the cons by a good distance.
The Pros and Cons of WordPress Websites
After the above discussion, we are now in a position to understand the pros and cons of WordPress websites. It was an important discussion, and I hope you can extract the value that we want to deliver. WordPress is an awesome open source content management system, but as it is said, with every good thing you adopt, there are demerits too, which you can't run away from. So, to begin with, we will list the top 10 merits of WordPress websites, and towards the end of the discussion, we will also check the top 5 demerits of WordPress websites.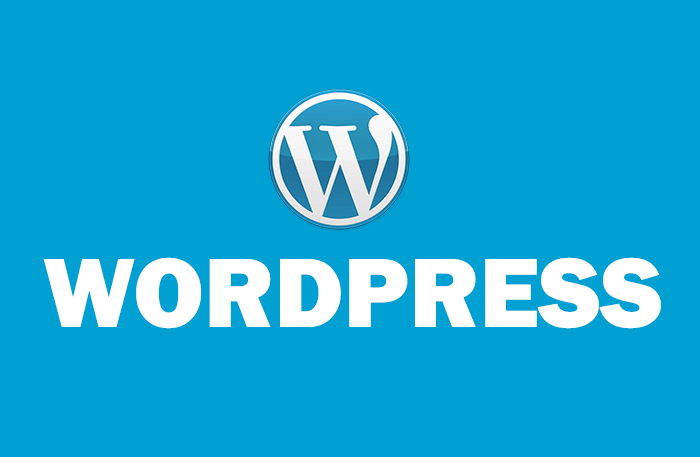 Pros of WordPress Websites ✔️
1. Easy to Install and Setup
WordPress is a CMS meant for both the very beginners and seasoned professionals.
It doesn't matter who is the end-user, WordPress is very user-friendly to install and set up which enables you to install WordPress with just one click without worrying about having no coding knowledge.
2. Simple, Straightforward, And Easy to Use
The drag and drop facility of WordPress and its user interaction are so simple and easy to use that any non-technical guy can handle it like a pro coder. Also, for new users, there is a lot of free content available to learn WordPress, so nothing can stop you from keeping going.
Cool fact #6 : top websites and companies who use WordPress include Forbes, Mashable, The New York Times, Samsung, PlayStation, and Coca-Cola.
3. Cost-Effective and Cheap
Free! It's the kind of word that is bound to attract the attention of the masses, and guess what? WordPress never asks even a penny for its installation.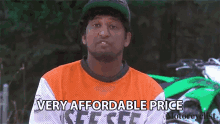 The catch is, that if you want to use premium themes and plugins, then you do have to pay a bit, but there are a huge number of free themes and plugins available with which you can prepare a good-looking website.
4. Search Engine and SEO Friendly
The developers of WordPress had the search engine and SEO factors in mind while developing WordPress.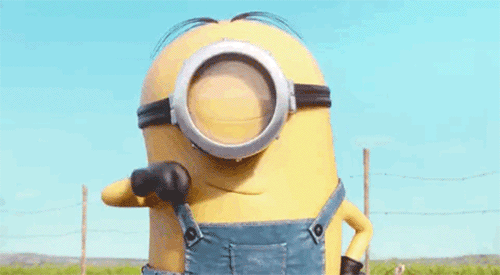 Technical, on-page, and off-page SEO is very important for any website to rank at the top of search pages, and WordPress provides you with all the necessary tools which will help you with technical, on-page, and off-page SEO.
5. Responsive Website Design
A decade ago, responsive designs were irrelevant to consider, but now it has become a necessity. The meaning of responsive design is, how your website will look on different gadgets like desktops, laptops, tablets, and phones. Most of the themes you use on WordPress come with the inbuilt feature of responsiveness, and most of the time you do not need to check the responsiveness and the theme will automatically do it for you.
But sometimes, while adding images or some advanced customisation, you may need to check the responsiveness, which you can do with the ease with WordPress.
Cool fact #7 : Avada by ThemeForest is one of the most purchased WordPress themes of all time with over 450,000 customers.
6. Mobile Friendly
According to stats, more than 70% of the websites are now browsed on mobiles only, which enhances the importance of mobile devices. And guess what? WordPress knows the secret and comes as a mobile-friendly CMS.
Nowadays, most search engines are working on the principle of mobile-first rendering, which means your website will first and foremost be judged by its mobile version when you try to open any website.
If the mobile usability of your website is poor, your rankings will also be poor. Keeping this fact in mind, WordPress has designed the front-end and back-end technical components in such a manner that websites are taken into consideration when it comes to mobile-friendliness.
7. Access Your Site from Anywhere in The World
As long as you have an internet connection, you can access your site from any corner of the planet. It's a relevant feature and comes in handy at times when you are travelling and you require working on your website.
Cool fact #8 : The most popular eCommerce plugin, WooCommerce, is installed on more than 3 million websites with over 58 million all time downloads.
8. Regular Automatic Updates
With the help of the highly active WordPress community, the updates are a never-ending process for WordPress. With time, things have got to be updated as we need to keep pace with the changing world, and WordPress's regular updates empower you with the same. Compared to any other CMS, WordPress has always had an edge over them.
Cool fact #9 : A total of 98 versions of WordPress have been released to date.
9. Easy, One-Click Updates
As we have discussed above, WordPress is easy to install with one click, and the same goes true for its updates as well. You can update WordPress with just one click, and you do need to go and check for the latest updates.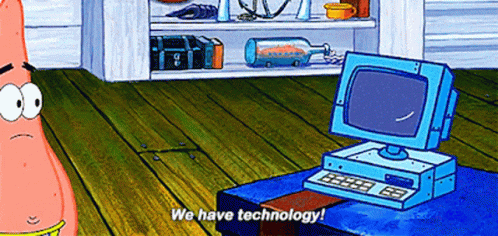 WordPress will indicate the same to you, and you can also set the automatic update option depending on your needs.
10. Most Plugins and Themes.
With more than 54k plugins available, WordPress is always a notch ahead of its competitors in providing CMS facilities. The fact that WordPress is loaded with free and paid plugins and themes, and the number of diverse options you have with WordPress, make it easy to decide which CMS you want to choose for your website.
With this, we have come to the end of the pros part of our blog, "pros and cons of WordPress websites", and now we must check out a few of the limitations that we must bear while using this amazing tool.
Cool fact #10 : There are 54,257 free plugins in the official WordPress Plugin Directory, with more added
Cons of WordPress websites ❌
1. Security
Over the years, WordPress has faced several security issues, which question the credibility of WordPress and also put your client's website at risk. The reason why WordPress is so vulnerable is that the front-end and back-end of WordPress websites are coupled together and kept on the same server, which increases its vulnerability.
That's the reason we commonly hear news related to the hacking of WordPress websites, and one of the biggest reasons for this happening is the third-party themes and plugins used in building WordPress websites. These themes and plugins are coming from a third party and we don't have much awareness regarding how they are coded. Hence, your website is always under the threat of getting hacked if you are not choosing your plugins wisely.
2. Plugins: The Good, The Bad, and The Ugly
WordPress is so easy to use and customize, and it's all because of the themes and plugins that are easily available, even for free. But the challenge comes when you have to face problems like plugin failures, which are occurring most commonly. These failures are forming a negative user experience and can even ruin our website completely. One more peculiar problem related to these plugins is that many of them get slower and make your website slower as well.
Moreover, the biggest problem with these plugins is that they go off-air all of a sudden, and if the core elements of your client's website are hooked up to that plugin, then it might lead to a crash of the whole website.
Cool fact #11 : A WordPress plugin vulnerablity led to the Panama Papers Leak, the largest journalist data breach in history with over 4.8 million emails exploited.
3. Design
We all know that designing with ease and comfort is the power of WordPress websites, but at times it may go against you. It happens most of the time when you are strictly following a particular pattern and brand colour depending on the needs of your client, but the theme you are using doesn't allow you to do so.
In such circumstances, the only option left is to use a custom layout, which diminishes the user experience and the ease of using WordPress.
4. Frequent Updates
Updates in WordPress are a welcome feature for all users, but sometimes it may feel annoying if they start to appear again and again.
For example, in June 2021 alone, the WordPress community released 5 updates, and if as a user you missed any of these updates or delayed implementing the same, the vulnerability factor of your websites increases.
5. Not completely free
Although most of the features of WordPress are free, if you want better customization, you need to purchase pro features like premium themes or premium plugins. Uglesich might cost a good amount of money. For example, if one uses the Divi theme and builder, one has to pay approximately INR 5000 per annum, which is a high cost.
Cool fact # 12 : A custom-built WordPress websites can cost up to $100,000.
Conclusion
I hope now you are in a position to understand the pros and cons of the WordPress website. But you must understand that, though there are a few flaws in the WordPress CMS, the advantages that it provides to users are way higher than anything else.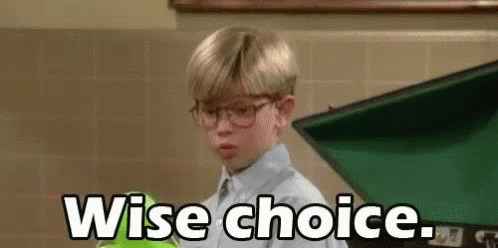 So, if you want to get your website on the air and you lack coding skills, then WordPress is one of the best options you may have. Check out our article on the Top 10 WordPress hosting in India and let us know what you think about WordPress in the comments below!