While the internet may have social media, messaging apps, and Snap shared content at its core, blogs, Instagram Stories and Wikipedia are still key marketing tools for brands and businesses.
Here are ten image SEO tips you may want to keep on file. The importance of #imagesearch and social tagging grows with consumers who expect their experience online to be savvy and personalized.
Image SEO is more than just inserting your keyword into an image's alt text. It's about using images to increase brand awareness, drive traffic, and even generate sales for your business.
If you want to know more about SEO, join this online digital marketing course and take your SEO knowledge to the next level.
Why do you need to know about Image SEO?
A lot had changed since 2012 when Digg was growing at an incredible rate. Google and other search engines have changed their algorithms so that the quality of the content on their search results is something to pay attention to.
Search engines now penalize websites that allow information in the quality of the images is not up to standards, meaning you have over an incentive now to make your website look good outside.
Over 12% of searches on the web search show an image pack or image carousel. – Source – Fatrank
10 Important Image SEO Techniques to Boost Your Image Ranking
1. Choose the Right Format
It is important to choose the right format for your online content. Some designs include long-form, short-form, and video.
Long-form content is a great way to provide a lot of information on a given topic. Short-form is typically used to share the highlights of your content, such as news updates or blog posts. Video can be an excellent tool for sharing your content, especially when you have a visual element to your content.
Various file types can be used for images on the web, but the most popular are PNG and JPEG. All browsers support these formats and have a wide range of applications.
When choosing an image to upload, it's important to think about the quality you want to show. You can adjust the quality level of your photos to find a good balance between file size and image quality.
2. Compress Your Images
Images can take up a lot of space on your website, slowing it down.
You can compress your images before you upload them to the site, which will make it easier on the server and make the website load faster.
There are several ways to compress images, including using Photoshop or a tool like TinyPNG or the WP Smush plugin for WordPress sites.
In addition, optimizing your images can help you achieve a faster page speed. This is because large image files can slow down the loading time of web pages.
Thankfully, many tools can help compress your images without sacrificing their quality. By following the tips in this tool, you can make your website more user-friendly and improve your SEO ranking!
3. Create Unique Images
Websites often use generic stock images because they are easy and fast to obtain.
However, these images can quickly make a website look unprofessional and can be easily identified by users.
Additionally, many businesses use the same generic stock images in their marketing materials, making them look like they lack creativity.
It is important to create unique images that represent your brand or business accurately to avoid these issues. However, you should ensure that your photos are large enough to see on different devices.
4. Beware of Copyright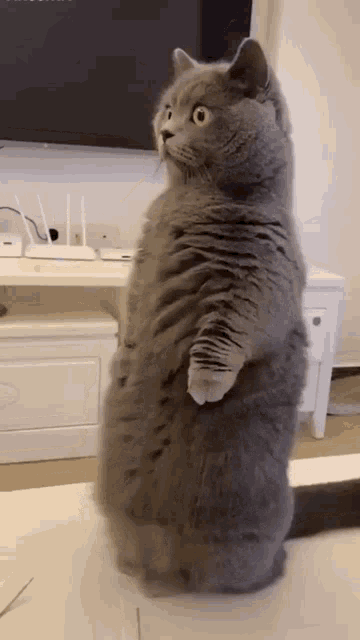 Copyright is a hot topic when it comes to SEO. It would help if you were careful about using other people's images without permission, as you could face legal troubles. There are a few things to keep in mind:
5 million lawsuits and $2.5 million lawsuits: two high-profile cases that made the news in recent years. Under the DMCA, you could be issued a notice if you have violated any copyright issues.
DMCA Takedown: If an owner of copyrighted material sees their content on your website, they can issue a DMCA takedown notice. This will require you to immediately remove the content from your site or face legal consequences.
Mindy Weinstein shares 41 different websites to find free images that don't violate copyright laws. If you're looking for ideas to use on your website, check these out.
5. Customize Image File Names
When you upload an image to your website, by default, it will be given a generic name like "image1.jpg". However, you can change this filename to something more descriptive and keyword-rich.
This will help Google better understand the content of your image and rank it higher in search results. For example, if you have an idea for chocolate, you might want to name it "chocolate-cake.jpg" or "chocolate-frosting.jpg".
6. Write SEO-Friendly Alt Text
Alt tags are text that you can provide as an alternative to images. They are important for on-page SEO and help your site rank better in search engine results pages.
Additionally, alt text helps people using a screen reader understand what is on the page.
When writing alt text, include your target keywords and make it readable for humans. To write effective alt text, you'll want to include the keyword or phrase you're targeting and a brief description of the image.
However, if there's a different page on your site that you'd like to link to when people click on the image, you can use the alt text as anchor text for that internal link.
7. Think About The Image File Structure
When optimizing your images for SEO, there are a few things to keep in mind.
First, be aware of copyright restrictions and make sure you have the right to use the images you're uploading.
Second, think about the file structure of your images. You want to make sure the filename is descriptive and that the image is properly tagged with keywords.
Third, optimize your page title and description tags to include relevant keywords. And finally, make sure your images are mobile-friendly.
8. Optimize Your Page Title & Description
Cool Fact: Echovme got 349,425 Views on this blog on "Off Page SEO Techniques". Of its total Views, 5% of its views are coming from the image search.
Google uses your page title and description as part of the image search.
If you want people to find your images through Google, you need to optimize your page title and description with relevant keywords.
It would help if you also considered using other on-page SEO factors, like metadata, header tags, copy on the page, structured data and guac (Google's Rich Answer Cards).
To optimise for technical on-page SEO, consider these tips:
A short and descriptive URL slug;
Use appropriate file names;
Optimize images for Google Image Search;
Add alt text to all images
9. Define Your Dimensions
For your website to be AMP and PWA compliant, you must define your image dimensions.
This is also the best practice for optimizing the user experience as it will ensure that the images load quickly and properly on all devices.
You should include the width and height attributes for every image on your website.
If you have large images, it can cause certain issues with website speed.
10. Make Your Images Mobile-Friendly
Images play a very important role in SEO, whether you're optimising for desktop or mobile devices.
For mobile devices, it's especially important to make sure your images are responsive – that is, they adjust to the size of the device they're being viewed on.
In addition, it's helpful to follow Google's guidance for best practices when creating images that are friendly for mobile-first indexing. This means providing two versions of each image – one optimised for large screens and one for small screens.
Conclusion
Images are a great way to improve your website's SEO, but only if you use them correctly.
By following our tips for uploading images, you can ensure that your photos are helping rather than hurting your ranking. Original and well-optimized photos will draw more visitors to your site, improving your SEO and traffic numbers.
So take the time to get creative with your photo uploads and if you are unsure to handle your website, here is our digital marketing agency to help you – it's definitely worth the call!