Are you tired of texting manually to the customers on google my business?
Are you missing out on so many customers without getting a notification quicker?
Are you tired of replying quickly?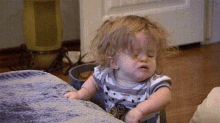 No problem, in a short span of time, you will get a great solution for your problem in this article.
All around the world, people face the same problem, and you are not alone.
But have you considered using Google My Business to set up an automated chatbot to connect with your customers?
Yeah!!! You can obviously do it with the help of UChat.
UChat is one of the first platforms to have a bot for Google Business Messenger. It Is an automation tool that uses AI to decrease the human presence and handle the queries from the customers.
In this article, you will get a great understanding of what is automation chatbot? And how UChat helps to automate with GMB? And how can you integrate GMB with UChat?
But before that, if you want to become an expert at automation, check out this online digital marketing course to increase your visibility and improve your customer relationship.
Now let's get started!
What Is Automation Chatbot? How Is It Helpful for The Business?
The Automation chatbot can help every business to automate marketing, generate sales & qualify leads.
The chatbot can chat with your customer in real-time, turn them into prospects, qualify leads and grow sales at no cost.
It also helps people get information and answer questions without human involvement.
UChat is a similar platform that has been created as a chatbot to automate processes and increase conversions.
Deliver customised content to clients and predict their reactions to strengthen customer connections.
About UChat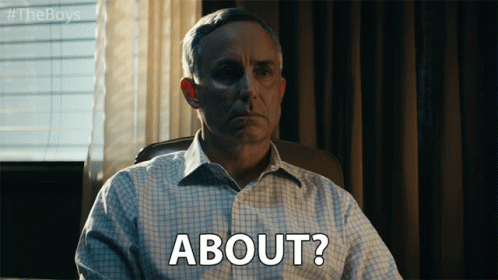 UChat is the most popular bot-building platform for businesses. Connect with customers, automate marketing, lead generating, support, and more with our drag-and-drop builder and smart connectors.
You can connect it to the various platforms and achieve delivering messages to the enquired customers within a fraction of the time.
It's as simple as this: once you've established the flow of the conversation, you're ready to achieve conversions between you and your customers.
Why Do You Need UChat for Your Business?
Have you ever heard about Conversational Marketing? If not so, you should know about it in detail.
Conversational marketing is the growth of virtual assistants, chatbots, and voice-activated devices and services.
Thus, this is the future of marketing, and brands must start thinking about how they can incorporate it into their marketing strategies to gain more customers.
This new technology that business owners should implement in their business process to get a quicker reply and convert leads to sales with the help of AI chatbots.
Want to try UChat- Sign Up Here!!!
Features of UChat
1. Multiple Channels Conversation
With UChat, you can Reach out to your customer through multiple platforms such as,
Facebook Messenger,
Whatsapp,
Google Business Messenger,
SMS,
Voice,
Slack,
Instagram,
Telegram,
WeChat, Etc
And you can create an automation flow and start responding virtually.
UChat is the only platform that offers the most channels in the market.
2. Visual Flow Builder
Visual flow builders will allow you to design the way you want to message your customer without coding skills.
You can create a chatbot with UChat using its pre-built drag-and-drop flow builder.
3. Smart A. I chatbots
UChat is Powered by Dialog flow, an AI-powered chatbot that allows you to connect with your visitors instantly without any delay, 24*7 days a week.
You will always be notified by email when the chat begins, and you can then schedule an appointment with UChat A. I chatbots.
4. Quickstart Template
You Don't need any prior coding knowledge to start building the template; all you need is a little marketing knowledge on possibly how conversation can happen between the seller and the buyers.
It is as simple as Importing templates from their template library to start constructing your chatbot, which is so user-friendly.
5. Integrations
You can Integrate with the following tools,
Stripe,
Google Sheet,
Mailchimp,
Gmail,
Shopify,
Sendgrid,
Zapier, by expanding your connection through our mini-apps.
6. Developer-friendly
You are also welcome to Create a complex chatbot using its database, external request, javascript function, JSON custom field, and JSON actions support.
All you need to do is create your own conversation with the prebuilt templates and never mind about the UI happening behind the flow.
Also, you can get payment from the customer on the flow of conversation, which will be the best deal for most business owners to close the deal.
How to Automate Google Business Profile (Google My Business) Using UChat
How to Connect GMB with UChat?
Step1: Register and login
There is no credit card necessary to register, and logging in with the 14-day trial bundle will be provided by the UChat.
Step 2: Connect the GMB Account
Now connect your Google account that has been set up specifically for Google My Business.
Step 3: Enter your Agency Details
Now you are all set with your company information.
Step 4: Select the Pre-Builder Templates of Your Choice
Step 5: Create a flow
You may choose the flows based on how you want the conversation to start and conclude here,
Want to know how to create a workflow? Check out this video before trying it yourself.
Step 6: Select the Payment and Appointment Mode as Per Your Business Needs
Step 7: Finally, Publish and Test Your Flow
Pricing
Free Plan
UChat is available for free on up to 200 contacts with a 14-day trial of full pro features.
Business Plan
This business plan bundle of $10 per month includes one account access, five members can access, and 1000 bot users can be included.
Custom Plan
You can completely customise the template based on your company's requirement, price and billing can be included, and complete team support will be provided in this plan.
You have to call the UChat team and describe the customers count you have, and they will give you a quote.
Conclusion
Every business owner must reply quickly to the customer. UChat is such a great ai tool to interact with the customer in a minute by displaying messages with the eCommerce products.
UChat offers you the opportunity to take its service for free, with no credit card information necessary; this is the biggest advantage on the market to check how far it works with your customers.
Also, You will have access to the Facebook Messenger, Instagram, and Telegram channels in this free trial.
So, never miss the UChat free trial and get the premier pack after being impressed with it.