There are many digital marketing roles available in the market today. But, what kind of skills and experience do you need to complete these tasks? We have listed 13 essential digital marketing skills you must learn to succeed in the market.
Before that, we must understand what is digital marketing and is the importance of digital marketing in the market. Keep reading to know more about digital marketing skills.
Digital marketing is a profitable and cost-effective marketing strategy. Digital marketing allows marketers to interact with their target consumers because the majority of the world's population has access to the internet. It provides customers individualized experiences tailored to their tastes, increasing brand recognition and reputation.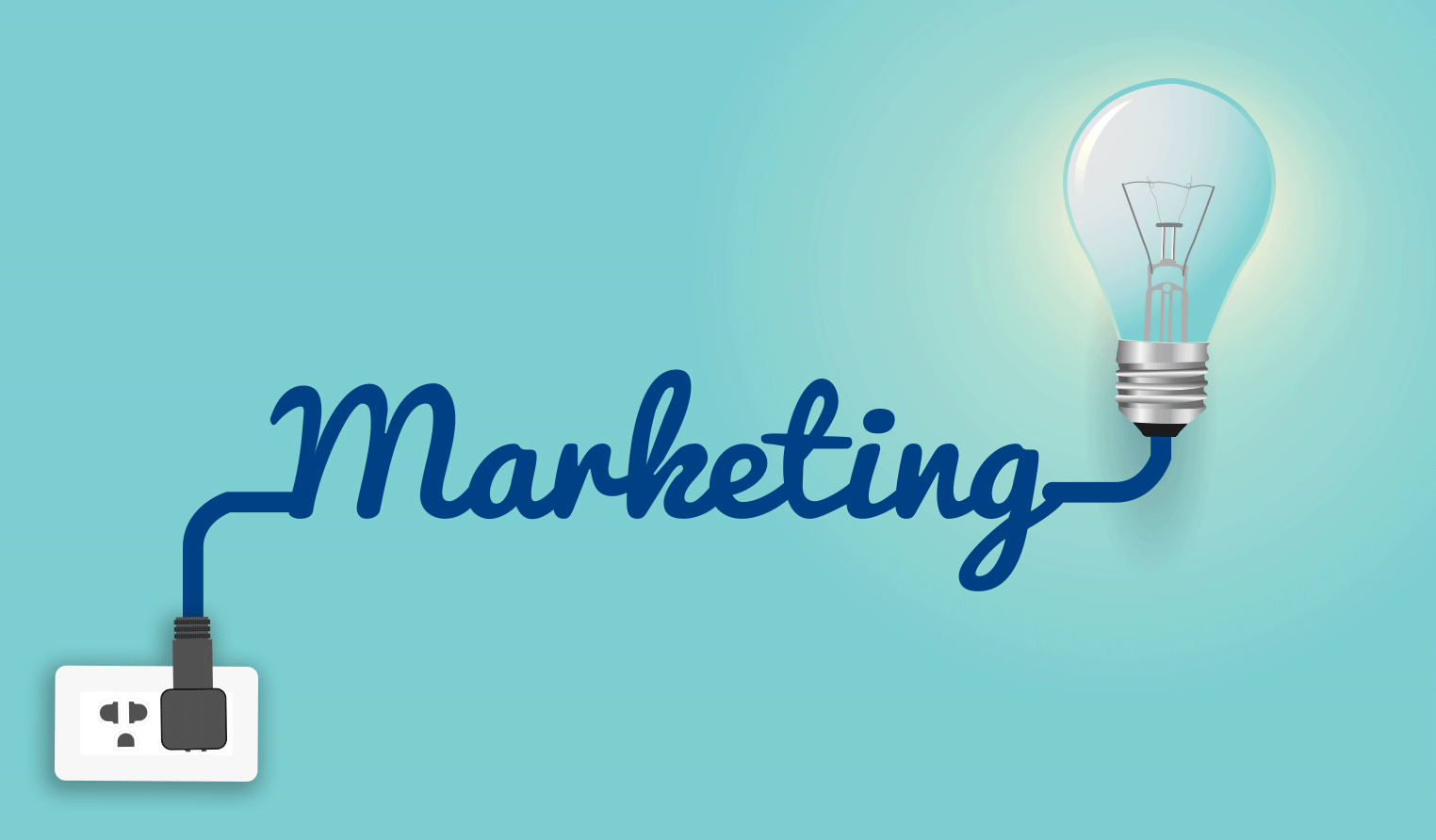 Individual communication, learning what connects with them, and providing this material to them in the best possible way is all part of digital marketing. More than simply asking your audience to buy a product or service, digital marketers want to create a connection in which the audience picks you voluntarily. Learning the top digital marketing abilities can help you improve your digital marketing skills and prepare you for the job market.
The digital marketing department is a fast-paced and dynamic work environment, with one team responsible for many distinct projects, campaigns, publication schedules, and platforms. Those who succeed here can keep calm in a crisis, manage their time, and arrange their own and others' duties. Maintaining a focus on the team's broader goals is also essential since big-picture thinking keeps a brand ahead of its competition.
We'll look at some data and essential areas of concentration in digital marketing in this post on the "Digital Marketing Skills to Learn in 2022".
So let's get started!
What is Digital Marketing?
Simply put, digital marketing is using electronic devices or the internet to promote items or companies. Text messaging, instant messaging, video, applications, podcasts, electronic billboards, digital television and radio channels, and other forms of communication are included.
Digital marketing uses various platforms and technology to allow businesses to examine campaigns, content, and strategy in real-time to see what's working and what isn't.
Also Read: Digital Marketing Career in India
The Importance of Digital Marketing
Here are the 14 points you must know about the importance of digital marketing in the market and start updating your digital marketing skills day by day;
1. Increased Reach
Many individuals nowadays spend their time online all around the world. They are searching for your stuff on the internet. Maximizing your internet presence is critical to taking advantage of this large audience. This is where digital marketing enters the scene. It's all about reaching the right people at the right moment with digital marketing. To enhance audience reach, one must first build an interesting online store with easy navigation.
Different digital marketing channels, such as Pay Per Click Marketing, Social Media Marketing, Search Engine Optimization, Content Marketing, and others, can aid with brand growth in this process.
2. Can Target the Right People
Imagine how beneficial it would be to reach out to the perfect audience for your business's speciality. That is precisely what digital marketing facilitates. You may track your audience's online behaviour and take steps to ensure maximum fulfilment. When you target the correct audience, you get more visitors, which means stronger marketing.
3. Small Companies Benefit from Increased Brand Awareness
Businesses benefit from digital marketing. Large corporations employ digital marketing to stay afloat in a competitive world. Small firms, on the other hand, employ web marketing to break into a burgeoning industry and raise brand awareness among major corporations.
4. Sales Increase
When it comes to the relevance of digital marketing, one of the most important features is the ability to track CRO (conversion rate optimization) in real-time. The information may be used to figure out what percentage of searches result in leads who purchase things. PPC, social media marketing, SEO services, and affiliate marketing are all active methods for communicating and obtaining high conversions.
5. Your Clients are Online.
With over 4.66 billion internet users worldwide, the internet has become a basic requirement of daily life. Clients targeted customers, and rivals are all searching for businesses like yours online. If they can't locate you, they'll most likely notice one of your competitors. If you don't have an internet presence and visibility, you risk losing consumers.
When your online business demands the correct type of exposure and visibility to create leads and increase sales, digital marketing becomes critical. It's likely that if your clients can't discover you online, they won't appreciate your products or services.
6. Can Compete with Big Businesses
A major task in digital marketing is competitor analysis. The action is necessary to stay competitive, particularly among fast-growing firms like Myntra, Amazon, Big Basket, and Walmart.
Multichannel marketing, which includes PPC, SEO, social media, and a variety of other channels, is another way for businesses to push the limit. The strategy aids both small and large enterprises in achieving their objectives, levelling the playing field.
7. Digital Marketing Strategies are Less Expensive and More Efficient
Being cost-effective is one of the most important goals for every company. Digital marketing is less expensive than traditional marketing. Furthermore, small firms like digital marketing since it produces faster results with a lower expenditure. Furthermore, regardless of location, digital marketing has the capacity to reach a larger audience.
You may also build various marketing strategies to appeal to different customer groups at the same time to reach a larger target market. A digital marketing campaign uses a much less budget while providing a far better return on investment. To design the best marketing strategy for your company, combine conventional tactics with digital marketing solutions.
8. Rate of Return on Investment
If you want to know how valuable digital media is, look at the profit and loss figures it generates for businesses. In digital marketing, the return on investment (ROI) determines the value of your initiatives. When compared to other mediums like e-mail marketing, content marketing, PPC, and social media campaigns, SEO is recognized to yield a larger return on investment. Based on fundamental measures like sessions and bounce rate, SEO-generated organic traffic generates 40% more money than any other marketing strategy.
9. Maintaining Your Brand's Image
The capacity to maintain a good brand reputation in the internet world has become increasingly vital since the company's reputation cements its ability to compete. As a result, the relevance of digital marketing in this area is reinforced.
10. Get a Head Start on Your Rivals
When it comes to internet commerce, the digital industry is very competitive. As a result, you'd like potential clients to locate you using your top reviews and other internet marketing services' initiatives. These measurements can help you, and your customer achieves the proper business objectives in the end.
In addition, each successful firm must keep watch on its competitors' activities. How do they interact with their customers? What distinguishes them? Competitor analysis may assist you in understanding all of the above questions and developing solutions that work best for you.
11. Various Traffic Increasing Channels
In the marketing sector, one may employ a variety of methods to make their firm successful. To increase traffic to their website, business owners may use SEO services, PPC services, content marketing services, and even social media campaigns.
12. Customer Engagement with Mobile Users
People nowadays carry their electronics such as cellphones and computers on the move, therefore we are living in a portable environment. Following Google's mobile-first upgrade, nearly all websites are now built in such a way that they are also easily accessible on mobile devices.
Mobile users may be more prevalent than ever before, and the odds are that they will make a purchase.
13. Expand Your Business Globally
When it comes to expanding a company's reach internationally, digital marketing plays a significant role. You may connect with overseas consumers and collaborate with them to build your business globally with the aid of digital marketing services.
14. It Assists in Tracking and Taking action
Finding techniques to track and assess the success rate of various digital marketing media is one of the most prevalent difficulties that the industry encounters. However, there are tools like Google Search Console, Google Analytics, Ads Manager, and others that collect data and assist measure the efficacy of search engine ads among various audiences.
There are also a number of tools that may be used to establish quantifiable metrics in order to track performance and take the appropriate measures. Screaming Frog, Ahrefs, and SEMrush are three prominent examples of such tools. These technologies may also be used to analyze rival activities and give data that helps firms make better decisions.
Now, let us dive into the Digital Marketing Skills to Learn in 2022!
Top 13 Digital Marketing Skills to Learn in 2022
Here are 13 digital marketing skills to master to become a rockstar in digital marketing
A. Hard Skills in Digital Marketing
1. Data Analysis
Data Analysis is one of the important digital marketing skills you must know and if you don't know then start learning! Understanding user behaviour is essential for a successful career in digital marketing. This requires a lot of data analysis. It's critical to collect information about your consumers and evaluate their activity on your website, app, or product.
Data analysis, which combines psychology and UX design, yields insights that guide strategic decisions, tone, content creation, and digital advertising. It also helps with more fundamental business decisions like which items to market and who to target.
Working in data analysis necessitates excellent communication skills, as you will frequently be required to explain complicated findings to non-analytical individuals such as management or other team members. Those interested in statistics can benefit greatly from a passion for spotting patterns and trends.
There are several digital tools available to assist acquire and analyzing data sets for people who desire to improve their data analysis skills. There are lots of tools to handle each activity, whether you're comparing two campaigns, monitoring a user's path from a sponsored post to a website CTA, or following a user as they explore websites.
Consider the following analytics tools:
Google Analytics
MixPanel
Heap Analytics
Cyfe
Optimizely
How to get started with data analytics: Take a quick data analytics course to understand the basics and best practices. Start your own practice projects while you're studying so you can construct a portfolio of work to exhibit in employment interviews.
2. SEO
SEO is the 2nd most important digital marketing skills in the market. And it is one of the highest paid digital marketing job in India Because of its influence on website traffic, conversion, and growth, SEO (Search Engine Optimization) has become more crucial in digital marketing. SEO is the act of upgrading and optimizing a website's content so that it is more readily found by relevant users searching for specified phrases. When content is selected and generated with this in mind, the website will rank better in search results, resulting in more relevant traffic from search engines.
However, all members of a marketing team should have a basic understanding of SEO, the SEO expert is responsible for researching and identifying the keyword strings that a brand's content creators should target. The SEO expert then creates SEO briefs that explain how these keywords should be employed on a website landing page, blog, or social media platform.
In addition to a passion for research and analysis, an SEO professional must keep track of user search patterns, changes in search engine algorithms, and changes in competition material.
How to Get Started with SEO: Start with Google to learn more about SEO. The search engine behemoth has released a beginner's guide to SEO called the Search Engine Optimization (SEO) Starter Guide. By creating your own small website or blog, you may learn some of the best practices.
3. Copywriting
Copywriting is the also must know digital marketing skills to be stable in the market. From the copywriter function to content management, content strategy, social media specialist, and SEO, copywriting and content production are critical in a variety of digital marketing professions. Copywriting helps convert a wide range of users into customers and boosts a brand's authority and reputation within the industry, whether you're persuading, teaching, informing, or entertaining.
More than merely providing fantastic content for the digital marketing team, copywriting encompasses. You'll also need to know the value of strong copy, write clear and logical copy briefs, and edit content—like blog posts or landing pages—to the business and marketing teams' demands.
How to get started in copywriting: Create your own blog to document your journey into digital marketing. It will impress potential employers and allow you to assist others who are just starting out in their professions.
4. Competitive Analysis
Every digital marketer must know about how to do competitive analysis, and this is one of the must know digital marketing skills in the list. Competitive analysis is a necessity for every company or brand trying to flourish in their field. A competitive analysis gathers information about direct rivals' strengths and shortcomings. This allows you to draw conclusions that can help you improve your marketing efforts or business strategy.
A competition analysis (also known as competitor analysis) in digital marketing would often focus on the following elements:
Identifying current and potential competitors, as well as direct and indirect competitors
Identifying your company's strengths and shortcomings in comparison to those of your competitors
Getting a broad picture of the market
Keeping track of and predicting industry trends
With so many organizations offering competing products and services, competitive research is a good way to uncover a market gap that the competition isn't filling. When these difficulties are addressed, your firm may increase its market share and obtain a competitive advantage. Competitive analysis in digital marketing aids in identifying the sorts of content or campaigns that audiences respond positively to. You can improve your own efforts and win over such users with this knowledge.
Starting with competitive analysis: Make a basic spreadsheet comparing two well-known rivals' content output. You may examine the strengths and shortcomings of each brand by comparing social media postings, blogs, landing sites, and advertising.
5. Social Networking
Social networking is in 5th position in the list of digital marketing skills. And this skill is not something that can be teached it's self learning digital marketing skill and growing. Any digital marketing team that wants to create trust and reach new audiences has to be well-versed in social media marketing. It's crucial to understand the varied interaction techniques utilized in different digital platforms and where your brand's target customers spend their time when designing your own social media campaigns.
Strategy and campaign planning may be aided by tracking the performance of your own social postings and making content comparisons with direct rivals. It will also provide more information on the best messaging, tone, and voice to employ in social media copy.
The following are some of the best social media scheduling and analytics tools:
Scheduling
HootSuite
Buffer
SocialPilot
Postplanner
Analytics
BuzzSumo
Google Analytics
Hubspot
Sprout Social
How to get started with social media: Start by creating small campaigns for business or brand accounts on key social media networks to learn about social media marketing. Then, whether organic or paid, you can generate a report that tracks interaction, likes, shares, and comments.
6. Content Marketing
If you do not know how to do content marketing, then start learning! Because content marketing is also one of the essential digital marketing skills. Information marketing is a type of inbound marketing that draws customers by providing helpful text, video, audio, or image-based content. This information has the ability to pique curiosity, solve a problem, enlighten, educate, or entertain. Content marketing, as opposed to more traditional outbound marketing, which involves explicit promotion and advertising such as pop-up advertisements or cold emailing, is the publication of relevant, high-quality content that provides value to users while demonstrating a brand's authenticity and authority.
A content marketer is in charge of generating, distributing, and promoting content across a brand's many channels in order to attract and convert target users. The content marketer will distribute content creation responsibilities to in-house content producers and freelancers in addition to directing the overarching strategy. They also examine the material created by competitors and analyze their own campaigns to verify that the content provided fulfils the user's demands as well as the company's objectives.
Where to begin with content marketing: Create a basic advertising schedule for a favourite brand. Consider the many platforms on which you could publish material, and structure each piece to maximize its impact on each.
7. Email Marketing
The ability to Email marketing is an important digital marketing skill you need to master, so start learning right now! Email marketing is a direct kind of digital marketing in which email marketers send consumers engaging text and image-based emails to promote products, special offers, information, services, events, or features. Email marketing is a terrific method to drive traffic to your website, interact with your target audience, engage customers in-between transactions, and announce new updates and product releases.
Email marketers develop email funnels that correspond to the customer's journey. This allows users to solve common problems, get access to restricted information, engage with chatbots, and maybe make a purchase.
The email marketer will choose acceptable email themes and a voice that communicates to their target audience. The email marketer may compose the text for the emails themself in a smaller company. Copywriters and graphic designers will cooperate with the email marketer in bigger teams to provide the best language and imagery for the emails.
Where to begin with email marketing: Make a "welcome" email series for a favourite brand. Consider what the consumer may want to know at each stage of the customer journey and how your emails may help them.
8. Conversion Rate Optimization
Among the indispensable skills of digital marketing is Conversion Rate Optimization, so if you're not familiar with it, get started learning now! Conversion Rate Optimization is must know digital marketing skills is the market. The use of digital marketing methods to enhance the number of visitors who do a specified activity on a webpage is known as conversion rate optimization (CRO). Inputting an email address, attending a webinar, or downloading a whitepaper are all examples of actions. The conversion rate of a website is important to businesses because keeping and converting existing users is less expensive than recruiting and converting new users.
CRO professionals have grown in prominence in digital marketing teams as a result of their quantitative and demonstrated return on investment. Users can make educated purchase selections thanks to the CRO specialist. Customers will require clear connections and intuitive site navigation, high-quality blog material, current product descriptions, and helpful FAQs to accomplish this. All of this decreases the obstacles to users becoming clients and increases conversion rates.
A CRO expert must have strong technical abilities as well as knowledge in analytics, statistics, and UI design to succeed in this profession. A keen interest in human psychology is also beneficial.
How to get started with conversion rate optimization: Read Hubspot's conversion rate optimization guide. You'll notice concrete benefits from understanding this digital marketing method as soon as you implement the 8 distinct tactics.
Also Read: Top 15 Digital Skills You Need For Your Digital Marketing Career. These digital skills will help you grow your digital marketing career.
B. Soft Skills in Digital Marketing
A successful career in digital marketing necessitates a wide range of soft talents in addition to the hard abilities demanded of team members. Many of these talents may be transferred from past jobs in different industries. Below are the soft skills in digital marketing, which is also part of digital marketing skills.
1. Prioritization
Prioritization is one of the digital marketing skills; it's nothing but a soft skill in digital marketing. In digital marketing, prioritization is a crucial ability. Priorities can shift swiftly in such a shifting and dynamic context, based on external events, digital trends, and consumer behaviour.
To guarantee that everyone is working toward the same goals, you'll need to manage your time, swiftly re-prioritize, and match the priorities of the team. You'll also need to know which results are most essential to the organization as a whole so that you can prioritize your own job.
2. Delegation
Delegation is another important digital marketing skill which you must have if you want to become a digital marketing expert. Getting the proper tasks into the right hands is a work in and of itself. The ability to delegate will be crucial if you wish to further your career in this profession. Diplomacy, tact, interpersonal skills, and a thorough understanding of each team member's strengths and shortcomings are all required. Delegating allows you to delegate tasks to individuals most suited to do them while preserving healthy and polite working relationships.
3. Presentation
Presentation is the most known soft skill for a person in any field, and it is one of the important digital marketing skills in the digital marketing field. Digital marketing requires you to present your work to your coworkers and senior management. When reporting on a campaign, any recruiter will value communication because it's critical that you effectively explain your thoughts, observations, and judgements.
You'll advance swiftly from entry-level to managing positions if you have strong presenting abilities. This skill set indicates leadership and self-assurance, and it's critical to express your ideas to people from all walks of life. Start with Google Slides, Canva, Keynote, Beautiful.ai, Prezi, and Microsoft PowerPoint to learn how to create eye-catching and engaging presentations.
4. Long-Term Strategy planning
Many positions on a digital marketing team need strategic thought, campaign development, and long-term planning. Instead of just responding to events or circumstances, proactive, long-term planning helps a corporation to predict its destiny. Planning also gives team members a feeling of direction and defined objectives to strive for. Finally, operations become more fluid when all team members are working toward the same goal.
5. Management of Projects
The digital marketing department is a fast-paced and dynamic work environment, with one team responsible for so many distinct projects, campaigns, publication schedules, and platforms. Those who succeed here can keep calm in a crisis, manage their time, and arrange their own and others' duties. Maintaining a focus on the team's broader goals is also essential since big-picture thinking keeps a brand ahead of its competition.
Conclusion
So these are the 13 digital marketing skills you know to become a Digital Marketing Expert. Some job changers develop their skill sets in a less formal learning context as an alternative to more standard school paths. This includes reading suggested literature, listening to recognized marketers' podcasts, following marketing professionals' blogs and social media channels, viewing instructive videos, and using these skills in digital marketing efforts.
By studying this method, you may improve your abilities, learn how to utilize new tools and platforms, and acquire insights into the audience and consumer behaviour. Self-study is less expensive than formal study and indicates a student's devotion to their chosen profession. Become a Pro in digital marketing by mastering these 13 digital marketing skills from today.
We hope the above article on the Digital Marketing Skills to Learn in 2022 has been fruitful for your time and knowledge. What do you feel regarding the same?
Do let us know in the comments section below.
Happy learning!
To learn completely digital marketing you can join the best online digital marketing course available in the market. Here are the upcoming batch details for the digital marketing course;
14+ Modules & 3 Specialization