One of the most annoying things for any website visitor is encountering a 404 error while browsing any sort of content within the website.
What does a 404 error mean, and what are the problems faced owing to such kind of error.
A 404 error occurs when your page is facing any kind of broken link or some removed content whose link is still leading the users to that particular page.
Most of the time a broken page or a 404 is annoying for the users but it can be a lifesaver for you if you designed them wisely, and retarget the users to land in some other area of your choice.
After all, you would not like any visitors to end up at a dead end and loses any potential buyer.
A dead-end, 404 error, will lose customer support and make the website untrustworthy and makes the website quality to reduce.
To prevent such losses, you must create a 404 page Design, which must look eye-pleasing and trendy, and must have some links to redirect the users to the part of the website where you want them to be. It's not at all advisable to ignore a 404-error page and you must create it.
73.72% of people who reach a 404 error page will leave your website and not return
With WordPress, Creating an awesome 404 page design is super easy and fun.
At the same time, the page can be designed as good as you wish. Owing to the importance of this particular page and how easy it is to be designed in a WordPress page builder, we in this blog want to have a look at the top 12 custom 404 Page design examples.
Why does the 404 Error occur?
There are many reasons for a 404-error page to appear, but the main causes are listed below.
The page that the visitor is willing to reach, is moved to some other destination.
The directory under which the page that the user wants to browse was saved, is moved to some other location.
In some possible cases, there are chances that the whole website is moved to some other domain.
While moving the website to some other domain which can take place due to a change in domain or change in hosting, a proper 301 redirect is not used.
Sometimes the user may type a wrong URL address and end up reaching a 404-error page.
Are you struggling to find the idea to create 404 page design for your website? we got you covered. Here, we have listed 12 awesome looking custom 404 page design examples of the Top Brands. Let's Dive in.
Top 12 Custom 404 Page Design Examples in WordPress
1. Steve Madden
The website of this fashion trendy e-commerce looks eye-pleasing and is loaded with catchy colours. The home page of Steve Madden is as good as any other top-notch e-commerce website.
They have implemented the same theme to their 404-error page as well. The 404-error page goes well on with the total theme of the website and gives an amazing result.
Being a fashion trendy e-commerce website, the importance of a 404-error page is much higher for them as the catalogue keeps on changing.
So, a 404-error page is helpful for them the bring their users back to the available stock and end up making some purchases.
Only 23% of visitors that encounter a 404 page make a second attempt to find the missing page.
The question that might creep into everyone's mind is, why is the 404-error page of Steve Madden, so successful.
Well, the answer is pretty much simple, as you can check their 404-error page, it is loaded with trending offers, which are good enough the make the user feel lucrative about the products.
That's a very good reason why I gave the first position to Steve Madden in the list of top 12 custom 404 Page Design Examples.
The 404-error page of Steve Madden is loaded with images and links to products, offers, popular posts and sitemap.
2. Pixar
AWWW….DON'T CRY!!! What an attractive image Pixar has embedded with its 404-error page.
The idea is pretty simple, they want to convey a simple message to the user, that there is no need to worry, even if you found an error while browsing.
The 404-error page of Pixar is not loaded with too many links or options and that is the reason, even though it has such a striking design, I have placed it on number two, in the list of top 12 custom 404 Page design examples.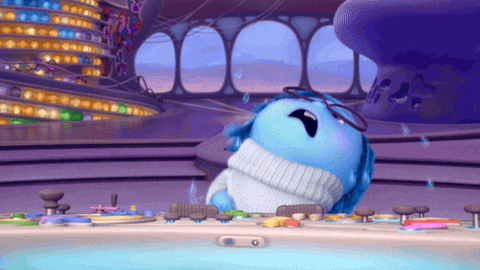 Pixar works in partnership with Disney and is known for some cool animated stuff loaded on their website and living up to the expectation of the users. Pixar has used an image which is bound to bring back a smile on the face of the users and is useful in building up their brand worthiness.
3. Disney
At number three, we have yet another 404-error page which is not loaded with links, but the idea it wants to convey is simple and attractive.
The image used in the 404-error page gives an idea that the user is in a situation of surprise, as they encountered a dead end of the website, but at the same time, there is a button positioned at the centre to take them back to the home page.
Although there aren't too many links to click on, the page is capable of improving the brand image of Disney, as it is known for such worthy characters, and on this particular page, you encounter one such image.
4. Lego
Lego is a brand which is an all-time children's favourite, known for creating cute, lovely and quality toys for kids. Kids love Lego and Lego loves kids, and the idea can be visible on their 404-error page.
The 404-error page has an image of the legendary Lego character, and the background image is also jellying well with the overall scenario.
Even when as a user you encountered a 404-error page, you don't feel like you are out of the Lego universe, as the whole page gives you a feel for the same.
There aren't too many links included on the page, but it does contain a button to be clicked, which can lead you back to the shopping page, which can bring back sales to Lego.
5. MI
As you can see the 404-error page of MI is loaded with options to choose from. MI has designed the 404-error page strategically so that even if the user is locked in a dead-end, they get plenty of browsing options and links and that's what makes it highly convertible and suitable to be placed at number 5 in the list of top 12 custom 404 Page design examples.
The visible area of the page is designed with an attractive 404 image design, which looks royal and trendy, and to add to that they have also embedded a search widget, to make the user feel like they are always in the browsing area of the site.
They have added a plus point to the page by including a range of products which the users can choose, even though they are on the 404 page.
6. Amazon
At number 6 in the list of top 12 custom 404 Page design examples, we have the famous amazon dogs. Just like Amazon, these dogs are also able to find a special place among the users.
Amazon has used these dogs' images to redirect people back to their home page from the custom 404-error page.
At the top of the page, you can find a consolidating statement of SORRY written in bold letters, to transfer the message crystal clear.
Also, just beneath the sorry text, we have a hyperlink which is suggesting to return to the home page.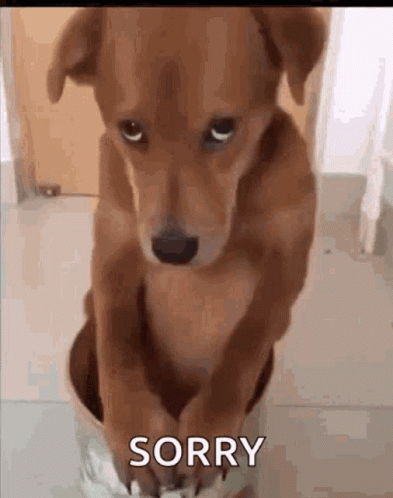 Unlink other shopping websites, Amazon has decided to keep the 404-error page simple and easy to understand and is not loaded with too many options.
But to give it a human touch have named the dogs' images used, which juices the mood of the user and fills them with a ray of a smile.
7. Tripadvisor
Tripadvisor used a brilliant idea to execute the 404-error page and designed it in such a manner that the user will have a feel of being on the home page.
The users can access most of the services provided by them through the 404 page itself and there is hardly any need of moving back to the home page.
This is the very reason, I can't resist putting this at number 7 in the list of top 12 custom 404 design examples.
In place of a static image, they have used a GIF of a hand carrying a suitcase, giving an impression of travelling, which look extremely cool.
The page is good enough to compel people to book their journey tickets from here.
8. Flipkart
At number eight in the directory of the top 12 custom 404 Page design examples, we have yet another big e-commerce brand, Flipkart. The design prospect of the page is simple yet effective. The vector images used are of simple shapes but fully capable to deliver the message.
At the bottom, you can find a button which can lead you back to the main page and by the means of one line above the button, they are showing the users, how much they are uncomfortable, because of the inconvenience faced by them.
9. Udemy
Udemy, as you all know is an online education provider, and has tons of courses, uploaded on its website. With such vast resources, it's very much possible that there are changes here and there, and it increases the vulnerability for the users to encounter a 404-error page.
The reason behind the inclusion of their page in this list of top 12 custom 404 Page design examples, is the image used in the error page which is highly relevant and good to deliver the required message. A broken table with books scattered here and there, and a cat sitting terrified at the top gives the impression of a broken link and the man providing the support gives the impression of Udemy's support team which says nothing to be worried about.
Also, you get a search widget at the top which can be used to search relevant courses, and at the nethermost, there is a link to enable the users to directly contact their support team.
10. WPForms
WP Forms as you all know is a WordPress plugin used to collect user data by any website developer. It is one of the widest used plugins and even many people prefer to purchase its paid plan as well. The 404-error page used by them is simple but attractive and sufficient to convey the message.
11. EchoVME
EchoVME is one of the best digital marketing agencies in Chennai, Which has 40+ Top brands has clients. Some of them are Casagrand, Levista, Poorvika, Success Gyan and much more.
Their Custom 404 Page Design is simple but amazing, by showing a sleeping moon in the centre they are conveying that the page is no more available.
12. Digital Scholar
Digital Scholar is India's First Agency Styled Digital Marketing Training Institute, Which Offers both Offline and Online Digital Marketing courses. It was founded by Sorav Jain and Rishi Jain.
They Trained over 1,00,000+ Students and Changed the lives of many peoples. On their website, they have created a custom 404 page design with their brand symbol of the scholar cap. This looks cool and boosts the brand value.
Conclusion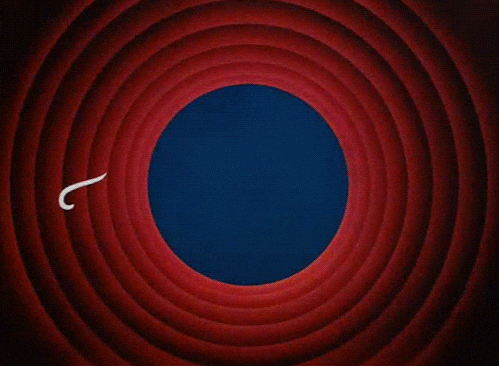 I hope the top 12 custom 404 Page design examples were useful to you and that now you are in a position to design your custom page.
Sometimes people don't understand the importance of a 404 error page, but it should never be neglected as it is equally important as the other pages of the website.
A 404-error page helps you to keep the bounce rate of your website and also increases the probability for them to get converted into possible buyers.
Now I'd like to turn it over to you:
Which design from this list impressed you most?
Are you ready to create a custom 404 page design for your website?
Or maybe you want to suggest these designs to your friend.
Either way, let me know in the comments section below.